Wild at Heart is a dark purple holographic. If you're like every other nail addict out there holo finishes are a definite staple in your collection and this is one that you need. Application was amazingly smooth, you can defiantly get away with wearing just one coat. I experienced no streaking or 'bald' spots with or without a base coat. The formula is superb, not too runny or thick and I experienced no staining. I wore this color for 4 days and experienced no chips, only the usually wear at the free edge.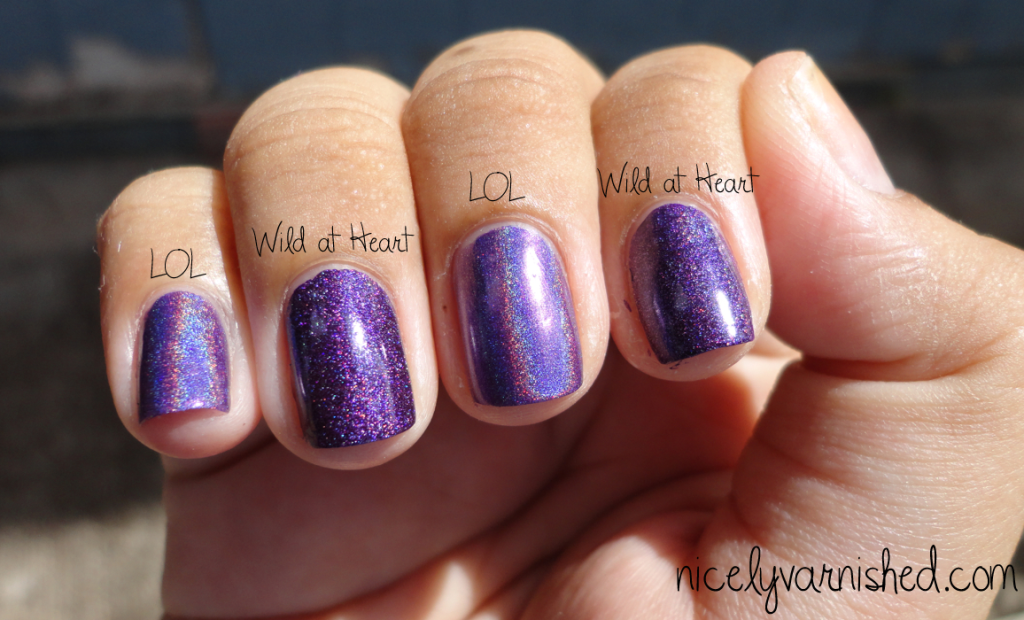 Sadly to say, if you are looking for a China Glaze LOL dupe from the 2008 OMG Collection you will be very disappointed. China Glaze Lol has a very pronounced smooth holographic effect, whereas Wild at Heart has a very subtle glitter holographic effect.
Color Club's Wild at Heart was released in Fall 2009 with the Wild at Heart collection. Two years after its debut this shade (and many of the other shades from that collection) is a very easy find. I purchased mine from
Premier Nail Source
.